MESSAGE
Providing for a Sustainable Society
by an environmentally-friendly system
Our mission is to make everyone's daily life "more natural, more comfortable and more fun"
It's wonderful to have little pleasures in daily life.
It is our wish to bring lots of products that make such life possible.
Our product's keywords are "green, design, and function".
Products that make us smile, products to be proud of after 100years,
Products created from our hope for a better future in 100years,
we all are moving forward steadily, step by step, to realize a sustainable society.
MISSION
Mission

From each and everyone's lifestyle, it is our wish to produce a comfortable and sustainable society

Vision

A world full of comfortable and sustainable living filled with fun

Value

Providing products with sustainability, design quality, and high functionality
COMPANY PROFILE
Company name
E.OCT Inc.
Headquarters
150-0001 38-15, 5-chome Jingumae, Shibuya-ku, Tokyo
Representative
Yuriko Takahashi, President
Established
1/1/2011
※Office Oct Inc.(1987) and Envirotec Inc.(1990) became incorporated as one(2011)
Capital
70 million yen
Employees
31
Business
import, wholesale, and retail of sustainable products
design planning, production and sales of environmental products,
and development of green cleaning tools
Major Bank
MUFG Bank, Ltd Omote-sando Branch and SMBC Shibuya Branch
BUSINESS LINE
Major Overseas Suppliers & Products
Austria
Rezi Microfaserprodukte GmbH (Copper cloth)
Belgium
S.A. REALCO (eezym)
Denmark
Dykon A/S (Engmo Dun Duvet)
Finland
Ari Turunen (On the Rocks)
Majamoo Ltd. (Birch Pot Stand)
SAANA JA OLLI (Textile)
Germany
delta pronatur Dr.Ktasuss & Dr.Beckmann KG
Latvia
SIA Pinumu pasaule (Willow basket)
Sweden
Bengt & Lotta AB (Design)
Dykon A/S (Engmo Dun, Down products)
Ergolife AB (Chair)
Fredesk AB (Desk Riser)
Klippan Yllefabrik AB (Blankets,Throws, textile, etc.)
Mycro System Duotex AB (cleaning goods)
Teko Tryk AB (sponge wipe)
Domestic Suppliers
Axel Japan(Cleaning brush)
Sweden Import (Mill-cafe)
Tosaryu(Cutting boards, wooden products)
Rinnesha(insct repellent)
Designers
| | |
| --- | --- |
| JAPAN | Kayo Aoyama / Rieko Oka / kata kata / Makoto Koizumi / Taro Manabe / Akira Minagawa |
| SWEDEN | Bengt Lindberg / Birgitta Bengtsson Björk / Bitte Stenström / Edholm Ullenius / Emelie Ek / Ingela Berntsson / Karin Mannerstål / Kristina Stark / Lena M Karlsson / Lotta Glave / Margareta Heijkenskjöld Holmgren / Maria Homer Dahlgren / Olle Eksell / Paula Lönnqvist / Ronja Reuber / Tina Backman |
| Finland | Ari Turunen / Jani Martikainen / Rile Norberg / Saana Sipilä & Olli Sallinen / Sanna Lehti & Anni Kääriä / Tove Jansson |
| FRANCE | Bernard Vuarnesson |
| LATVIA | Peteris Tutans |
| Austria | Peteris Tutans |
Major Customers
Wholesalers
Chuo bussan Corporation
Daido Co., Ltd.
Eclore Co., Ltd.
Ohsawa Japan Co. Ltd.
Ozax Corporation
Weeks Co., Ltd.
Y-Yacht Co., Ltd.
Department Stores
Hanakyu Hanshin Department Stores Inc.
Isetan Mituskoshi Ltd.
JR Tokai Takashimaya Co., Ltd.
Matsuya Co., Ltd.
Takashimaya Co, Ltd.
WAKO Co., Ltd.
Catalogs
Lightup Shopping Club
Sekai Bunkasha
Shueisha Inc.
RINGBEL
Retailers
ACTUS Corporation
ASPLIND Co., Ltd.
AOKI Inc.
BEAMS Co., Ltd.
Illums Japan
MINA Co., Ltd.
Sempre Design Co., Ltd.
The Loft Co., Ltd.
EC
Amazon
Askul Corporation
Kurashicom
SCOPE
HISTORY
Office Oct Inc.
1983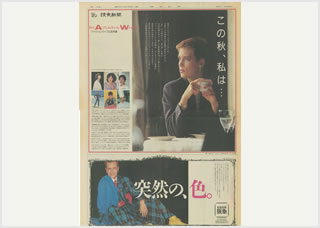 Office Oct was established to handle literature and advertisements on request from Yomiuri Shinbun, Japanese major newspaper company.
1984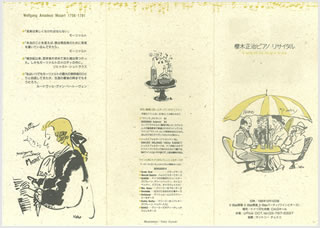 Produced "Concert and Wine (GOETHE INSTITUT JAPAN)"
1987
Office Oct was incorporated
1988
The Tokyo Commodity Exchange's company guide produced by Office OCT was awarded "Excellent Prize" in company guide category.
1990
Office Oct began engaging in architectural concept works, exhibition and, annual report productions, resort planning, advertising planning, and many others. (~1996)
1994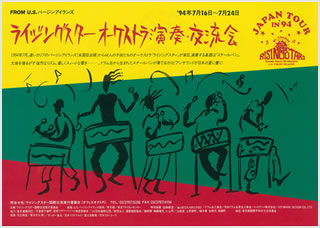 Produced 9 concerts by RISING STARS (Youth Steel Orchestra of U.S.VIRGING ISLANDS" consist of 44 members from 8 years old to 18 years old) in Tokyo (Tokyo Metropolitan Office's Square, Sumida Riverside Hall) & Kanto Area. two international exchange program with Primary school and Senior high school in Tokyo and Chiba.
1996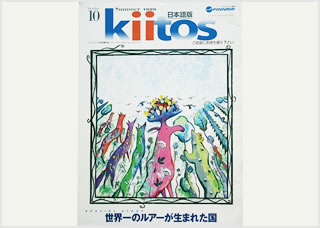 Planned and produced "Kiitos" (in-flight magazine for Finnair)
2000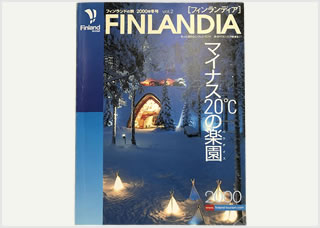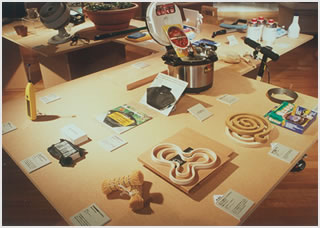 Planned and produced "SUOMI" (general information magazine for Finland).
Started joint works with Embassy of Finland and the Finnish Chamber of Commerce in Japan.(~2004)
Planned and produced "FINLANDIA" (official guide book for Finland's National Tourism Organization).
Produced "Sustainable Design Exhibition" and operated its Museum Shop. (sponsored by LIVING DESIGN CENTER OZONE).
Began sales of eco-product, "e.spongewipe".
Introduced and sold a variety of environmentally and socially responsible products focused in northern Europe and Germany.
2001
Produced "Sustainable Design Exhibition" and operated its Museum Shop. (sponsored by LIVING DESIGN CENTER OZONE).
Became a sole agent for "FROSCH", German eco detergent
2002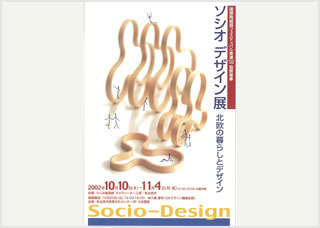 Produced "Socio-Design Exhibition (International Ceramics Festival)"
2004
Changed to sales of sustainable products from planning and production business Exhibited at IFFT (Interior Lifestyle Living Exhibition)
2005
Became a sole agent for the Swedish company, Micro System Duotex AB Co., Ltd.
Started sales of MQ・Duotex, next generation cleaning tool
Started importing and selling KLIPPAN, Swedish textile brand
Opened booth at Ap Bank Festival '05
2006
Opened booth at Ap Bank FES '06, and enlighted visitors about recycle activities as CSR.
Exhibited at Ecoproducts 2006
produced "TAKAOKA Small furniture" worked with 25 students majored in industrial craft of TAKAOKA college(current Toyama University) and 3 excellent works(book shelf) were commercialized and distributed through office OCT'S sales channel.
2008
Began sales of Zoo series in collaboration with Bengt & Lotta, Swedish design team (ZAK! Designs)
Sponsored Modern Eco Design from Finland (LIVING DESIGN CENTER OZONE) and Eco-Luxe Design Exhibition (gallery MITATE)
Opened booth at Ap Bank FES '08
Exhibited at Ecoproducts Exhibition 2008
Began sales of MQ・Duotex series, professional specification cleaning tool
2009
Exhibited at Ecoproducts Exhibition 2009; announced "Eco-gift"
2010
Began sales of Dr. Beckmann, German stain remover
Moved to 38-15, 5-chome Jingumae, Shibuya-ku, Tokyo.
E.OCT Inc.
2011
Established E.OCT Inc.


Established E.OCT Inc. in January, 2011
E.oct Inc. was established as a new company from the merger of Oct & Envirotec Inc.
Began sales of BabyGanics, an American eco detergent
2012
Ended saling "FROSCH"
Became a sole agent for KLIPPAN, a Swedish textile brand
Became a sole agent for Dr. Beckmann (delta pronatura)
Opened a directly managed shop, "ecomfort (former ecomarket)"
2013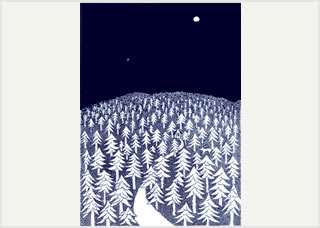 Consolidated ORWAK & Recycling business into ecomfort business
Started sales of e.greeting wipe card as a new form of e.spongewipe
Produced the collaboration of KLIPPAN blankets with Mina Perhonen and Lisa Larson
Started ecomfort, directly operated online shop
2014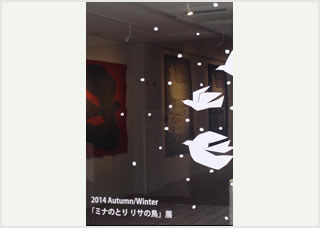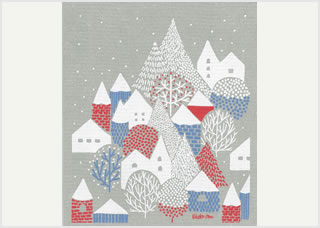 Produced KLIPPAN'S blankets by the theme "Mina's birds Lisa's birds in 2014 Autumn/Winter collection" and held exhibition at Hillside Terrace of Daikanyama.
Started sales of Saana ja Olli, a Finnish textile brand
Started sales of MUOVO, a Finnish textile brand
Started sales of spongewipe in collaboration with Rieko Oka
2015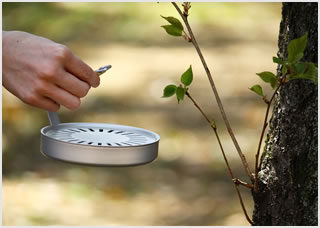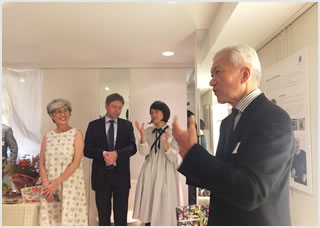 Started sales of KAYARI, a Style Japan collection
Started sales of nunoca
Held Autumn/Winter KLIPPAN Exhibition and Bengt & Lotta Exhibition (Atali, Inc.)
2016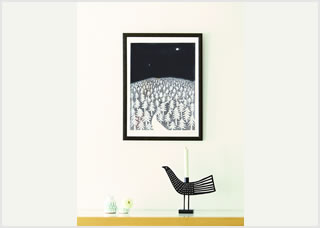 Started sales of art posters in collaboration with Mina Perhonen
Started sales of Japanese traditional fans and wind bells designed by Kata Kata
2017
Started sales of Japanese traditional fans, wind bells, glass plates, drink glasses and paper napkins
Produced "Yachimun Exhibition (Ginza Loft)"
1st tour of suppliers
Sweden (KLIPPAN, Bengt&Lotta), Denmark(Dykon), Latvia(Pinumu Pasaule)
2018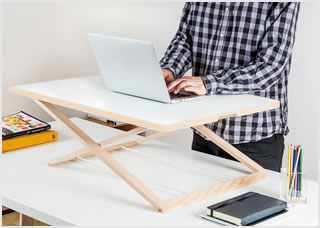 Began sales of Freedesk
2nd tour of suppliers
Sweden(Teko Tryke, Mycro System Duotex), Germany(delta pronatura)
2019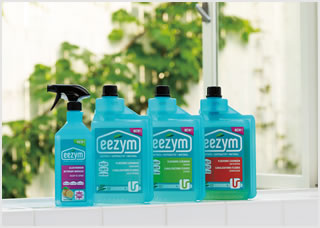 Started sales of art posters in collaboration with Mina Perhonen
Began sales of eezym, an enzymatic detergent
Changed the name of concept shop to "ecomfortHouse"